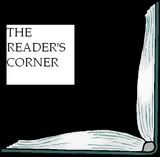 Thought I would put myself on the spotlight....
Name:
Patti F
What are you currently reading?
HEATWAVE by Stephanie Bond, Leslie Kelly and Heidi Betts
I'm really liking it. :)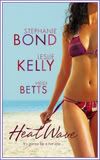 What is your favorite romance genre (contemporary, historical, paranormal, etc) to read?
Contemporary
Do you have a "to be read" pile and if so, how many book are approximately on it?
Hundreds of books. It may be close to a thousand. LOL
If you could sit down and have lunch with five authors, dead or alive, which five would you like to be sitting there with you?
Hmm.....Lori Foster, Leslie Kelly, Rachel Gibson, Linda Howard, and Jane Austen.
Name a book (and its author) that you've read recently that went on your keeper shelf.
This week....TANGLED UP IN YOU by Rachel Gibson, which comes out in August. yeah yeah yeah...call me a tease, but you HAVE to get this if you love contemporary romance.
By the way, I will be giving away a copy of HEATWAVE next week on this blog. Stay tuned!