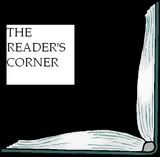 Name:
Renee
What are you currently reading?
Desperate Duchess by Eloisa James
What is your favorite romance genre (contemporary, historical, paranormal, etc) to read?
Historicals, but I will read contemporaries sometimes.
Do you have a "to be read" pile and if so, how many book are approximately on it?
Gosh, yes! I have around 65 on it.
If you could sit down and have lunch with five authors, dead or alive, which five would you like to be sitting there with you?
Eloisa James, because I love love her books! Also Stephanie Laurens, Georgette Heyer, Amanda Quick, and Madeline Hunter.
Name a book (and its author) that you've read recently that went on your keeper shelf.
The River Knows by Amanda Quick