The winner of Desperate Duchessess is.....PEARL

Congrats Pearl! Contact Patti at fisc40pa@aol.com with your full name and mailing address.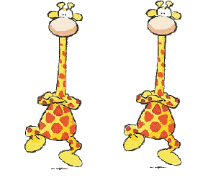 I mentioned earlier in the week that I was giving away a copy of a book in chat...
You can enter the chat room by clicking here --
RRT Chatroom
and go into the RRT chat.
Well, the book I'm giving away is
Wild, Wild Women of the West
anthology! Come join me in the RRT Chatroom at 9:30PM Eastern Time on this Friday (June 15th) and one lucky winner will be drawn to win the book. If you like a hot book, then you're going to enjoy this book.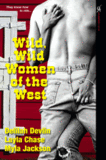 WILD, WILD WOMEN OF THE WEST – D. Devlin, L. Chase, M. Jackson
Kensington Aphrodisia (Trade Paperback)
ISBN – (10): 0-7582-1981-4
ISBN – (13): 978-0-7582-1981-7
June 2007
Erotic Historical Anthology
A Taste of Honey – Delilah Devlin
1880, West Texas
As soon as Sheriff Joe Tanner sees Honey, he knows she is trouble with a capital T. She rides into his small town selling all types of potions and lotions designed to do who knows what. But, it's not really Honey's wares that has him so edgy…it's the woman herself.
When the meddlesome women in his town decide Joe owes Honey an apology for an incident that hurt her feelings, Joe never expects retribution to be so enjoyable.
What will happen when poor Joe gets a taste of Honey? You have to read for yourself to see. The characterization and well dispersed humor make this a really enjoyable read.
Queen of Hearts – Layla Chase
1880, Mississippi Delta
Lissa is a smooth poker player who does not hesitate to use her feminine charms to her advantage. When she sees Roarke for the first time, she immediately decides to extend to him the privilege of spending the night in her bed. Roarke eagerly accepts, and they both enjoy an orgasmic night together. The next morning, Roarke leaves Lissa, never expecting to see her again. Boy is he wrong! Not only does he see her the next day, but he realizes that she is one of his employees.
A great example of how one night of pleasure can easily turn into so much more.
Touch of Magic – Myla Jackson
1872, Abilene, Kansas
Something definitely has to be said about a woman magician who has the power to hypnotize her audience to do anything she wants. Well, Catarina Novak can do just that and decides to treat herself for a change. What better treat than to hypnotize a hunky cowboy to pleasure you?
Trace Adams's body knows that something happened the night before with Catarina, but his mind draws a complete blank. Surely, the fake magician didn't pull the wool over his eyes?
These two are a well matched couple whose chemistry is off the charts when they are together.
WILD, WILD WOMEN OF THE WEST provides an out of the box view of what you would normally envision when thinking of the Wild, Wild West. These stories focus on the naughty women who take fate into their own hands. The outgoing and independent heroine is a constant denominator in these stories and I admire their courage to go after their heart's desires.
For a great read with highly entertaining plots, the WILD, WILD WOMEN OF THE WEST is an anthology I would recommend in a heartbeat.
Ariel Summer