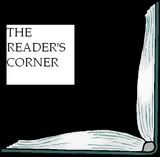 Name:
Jodi S.
What are you currently reading?
Velvet, Leather & Lace by Suzanne Forester, Donna Kauffman and Jill Shalvis
What is your favorite romance genre (contemporary, historical, paranormal, etc) to read?
Contemporary
Do you have a "to be read" pile and if so, how many book are approximately on it?
I don't have a pile - I have a mountain range! My bookcases got overloaded with books to be read so now I have them in boxes. I have approximately 537 - yes, I counted my book list. Plus, I probably have close to 100 e-books that I haven't read yet! (No wonder DH gives me strange looks when I tell him that I need another book. LOL)
If you could sit down and have lunch with five authors, dead or alive, which five would you like to be sitting there with you?
Lori Foster, Dianne Castell, Lucy Monroe, CJ England, and Anne Rainey. All of these ladies I have met on the internet and would love to meet them in person!
Name a book (and its author) that you've read recently that went on your keeper shelf.
Naughty Housewives by Elizabeth Scott
Note: Wow, I have received several entries from last night's contest. Thursday night, I will post the names of who is entered up to that point. Don't forget, Sunday night I will draw the winner!