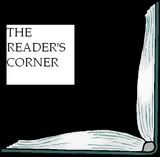 Name:
Amy Smith
What are you currently reading?
Tempting the Beast by Lora Leigh
What is your favorite romance genre (contemporary, historical, paranormal, etc) to read?
Romantic Suspense

Do you have a to be read pile and if so, how many book are approximately on it?
I have a big tbr pile, but I still keep adding to it. Over 75.
If you could sit down and have lunch with five authors, dead or alive, which five would you like to be sitting there with you?
Lora Leigh, Shiloh Walker, Linda Howard, Heather Graham, and Jennifer Crusie
Name a book (and its author) that you've read recently that went on your keeper shelf.
Hunters: Heart and Soul by Shiloh Walker
*****
PS -- I still haven't heard from the Voyeur winner. Jodi, if you tried to email me, please do so again!