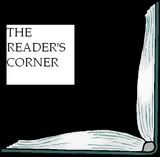 Name
: Cryna Palmiere
What are you currently reading?
Satisfaction Guaranteed by Lucy Monroe
What is your favorite romance genre (contemporary, historical, paranormal, etc) to read?
My favourite genre is contemporary and light paranormal. I used to read historicals, but have strayed from that. I love a good suspense romance novel as well.
Do you have a "to be read" pile and if so, how many book are approximately on it?
Acck!! I have a to be read boxes, and I cannot give you an estimate as to how many of there are in there. But I presently have 10 books sitting in my closet that I really must read, but I keep adding to that pile as well.......pathetic is what I am.
If you could sit down and have lunch with five authors, dead or alive, which five would you like to be sitting there with you?
Yikes that is hard to narrow down to just five, but I would think Suzanne Brockmann, Jill Shalvis, Lori Foster, Karen Kelley and Catherine Mann. This was hard to narrow down to just five.

Name a book (and its author) that you've read recently that went on your keeper shelf.
Smart and Sexy by Jill Shalvis is the one I finished most recently that went there.