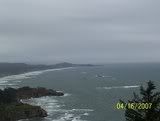 Yes, I am back from vacation! Went to the coast and had tons of fun. Took pictures (the one above is one I took) and played around a lot. LOL, I did manage to read 1 1/2 books on vacation. LOL
Vacations are nice and when the view is even better...ROMANTIC...well, it makes it even better. I love going to the coast, with the beautiful views and the fresh air. I wish I could live there, but alas, I'm tied to where I'm living at currently.
On this thought, what is your favorite vacation? Post your thoughts and you're entered into a very special contest....
You will win a copy of the hardcover book by Lisa Kleypas called SUGAR DADDY!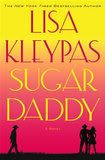 You can read an excerpt at Lisa's site by clicking
here
I will draw the winner on Wednesday night (25th) at 11pm eastern time!