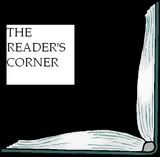 Name:
Isabelle Spencer

What are you currently reading?
Review books. Specifially, Artifactual by Alessa Brio and Rose and Thorn by Kate Hill.
What is your favorite romance genre (contemporary, historical, paranormal, etc) to read?
Erotic romances, paranormal, fantasy and especially male/male romances.


Do you have a "to be read" pile and if so, how many book are approximately on it?
Yes about 75 in print and 50 in eform.
If you could sit down and have lunch with five authors, dead or alive, which five would you like to be sitting there with you?
Sean Michael, Angela Knight, Kate Steele, Willa Okati & Barbara Cartland because I want to see her reaction to everyone else.
Name a book (and its author) that you've read recently that went on your keeper shelf.
Dragon's Quest by Lena Austin, Natural Disaster by Chris Owen & Antonia's Bargain by Kate Pearce.