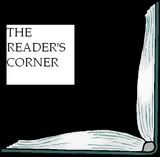 Name:
Shauna

What are you currently reading?
Nicole Byrd WIDOW IN SCARLET
What is your favorite romance genre (contemporary, historical, paranormal, etc) to read?
Historical
Do you have a "to be read" pile and if so, how many book are approximately on it?
Of course......its at least 200
If you could sit down and have lunch with five authors, dead or alive, which five would you like to be sitting there with you?
Jane Austen, Edgar Allen Poe, Maggie Osborne, Celeste Bradley, Mary Balogh. (Do you know how hard it was to limit it to 5!!!)
Name a book (and its author) that you've read recently that went on your keeper shelf.
Elizabeth Hoyt THE RAVEN PRINCE, this debut book just blew me away....I cannot stop raving about it!!!