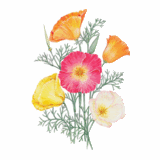 Hard to believe it, but this is the ONE HUNDREDTH post since the RRT Blog came into existence! Great interviews, interesting posts from those who read the blog...and I know how much you like the giveaways.
So....
To celebrate the occasion, I'm giving away a $10 Walmart giftcard to one lucky poster. Here's the catch...it starts now, but ends March 12th Monday night at 11:59PM Eastern time. Yep, just over 24 hours from now.
You'll have to be quick, but maybe you could be the lucky winner!

What are you reading? Post away!
And don't forget to pay a visit to
Romance Reviews Today
and
RRT Erotic
today!